Liskeard writer's sketch in Best of Upload 2020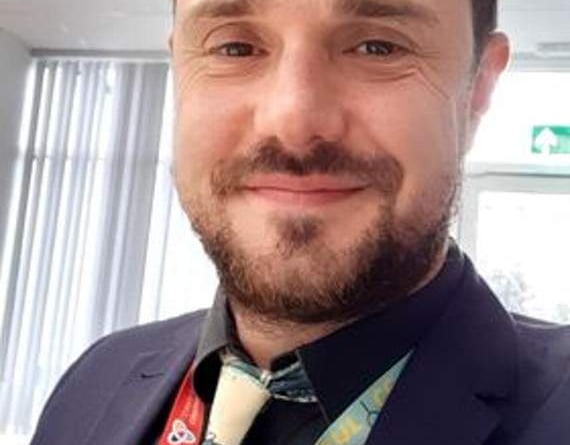 Comedy writer Greg Winders
()
Subscribe newsletter
Subscribe to our email and get updates right in your inbox.
A COMEDY sketch written by a Liskeard-based writer is set to be broadcast on radio stations all over the country.
Greg Winders' piece about an Ofsted visit to Hogwarts stars Hamish Lloyd Barnes and Charlie Billingham.
Earlier this year, Greg devised and created a five-part comedy series, Barmy Nonsense, which featured writing by himself and others who collaborated via the BBC Writers Room. The show went out on Liskeard Radio on Sunday evenings.
Greg, who teaches at Penrice Academy in St Austell, founded the OMF Theatre. Unable to perform live shows at festivals as he would have done over the summer, he created one-man pieces at home to go online and on the radio. Greg says that the Ofsted sketch is "very true to life apart from being able to say expelliamus to an inspector"."I've seen a few Ofsted inspections and lived with the very damaging build up and impact from. I felt it necessary for Hogwarts to win the altercation in the sketch. It didn't take long to write, as questions over what would they say about all these Safeguarding issues, the problem of teachers turning out to be agents of Voldemort, what about risk assessments, all came to mind. It took less than five minutes to write after an extensive plan."Having been produced with Paul Program and Martin Calvert for Liskeard Radio, the sketch has now been selected by the BBC as Cornwall's entry to the Best of Upload 2020, and it will be played on all BBC local radio stations.
You can hear it tonight (Tuesday December 22) at 9pm on BBC Radio Cornwall.