Best solution for A38 'must save lives and livelihoods'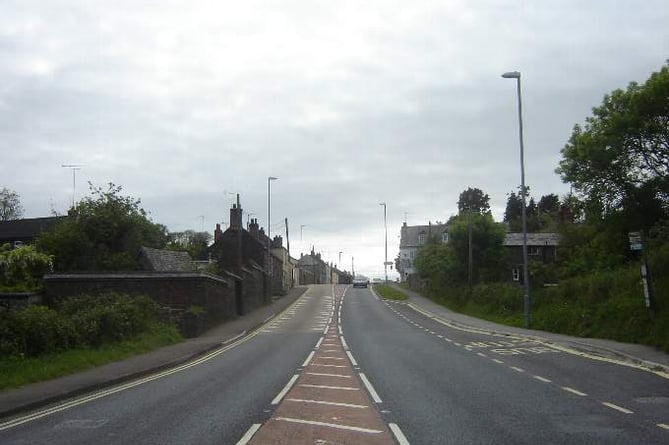 Safe38 is encouraging people in South East Cornwall to have their say on what is needed for the A38
Subscribe newsletter
Subscribe to our email and get updates right in your inbox.
Safe38 column by James MillidgeIt has been an extended summer break for our monthly columns but that is not to say things have been quiet regarding the campaign for a Safer A38.
In July Safe38 declared a Road Safety Emergency. This was in response to the fact that future major schemes (2025-2030) that are being devised for the Saltash to Trerulefoot section of the A38 are extremely limited in their scope. The plans are completely omitting any consideration of the economic value of future schemes and as such, the 'ideal solution' of a dual carriageway (in the words of National Highways) will not be put forward to the general public for consultation in 2022.
Despite a dual carriageway being first planned as long ago as the mid-1990s and words like 'bypass' being mooted by National Highways (formerly Highways England) for places like Tideford, this is likely to be, at best, a single carriageway. We want people to be presented with ALL the possible options for this section and the pros and cons for all of these rather than omitting 'ideal solutions' from the get-go.
We passionately believe in the solution that saves the most amount of lives and secures livelihoods for generations to come rather than a sticking plaster approach which now seems to be the most likely outcome for South East Cornwall. We see major investment happening elsewhere in Cornwall and across the UK. Why should South East Cornwall not get its fair share when investment is so urgently needed?
This is where you can step in and have your say. National Highways is currently running a consultation inviting the public to give their views of what they want the strategic road of the future to look like. This is a powerful tool for people to use, and we would strongly advice people to take part and give their views for what is needed on the A38. We are confident that if enough people engage with it, this will have a positive impact so please take the time to feed back: https://highwaysengland.co.uk/our-work/our-route-strategies/
In more positive news, after 2 years of planning, National Highways have started to deliver a range of engineering improvements on the A38 between Saltash and Trerulefoot. Many will already have noticed some of the road safety treatments that have begun to be delivered with more interventions to come over the next 6 months.
These shorter-term measures are as a direct result of the safety campaign so many have fought for but none of them on their own a silver bullet to solve the problems. They will however help to gradually reduce some of the risks associated with the multiple hazards on the road to ultimately make it an easier route for drivers to negotiate resulting in a reduction in driver error related incidents which is a start.
Part of our work in campaigning has led to Safe38 being included in wider road safety partnership initiatives such as the launch of the Project Edward campaign (Every Day Without A Road Death) which is part of the Vision Zero South West partnership working to stop all fatal and serious collisions. 170 dash cams were made available for this project with 10 dedicated to Safe38 to distribute to some of our local business supporters on our section of the A38.
If you are a business that uses the A38 frequently, and have a small fleet of vehicles and are interested in taking part, then please get in touch. Footage from the dash cams can be uploaded direct to the Devon and Cornwall Police Operation Snap online platform. The police can then target poor driver behaviour and take action where necessary. Operation Snap is available to anyone with a dash cam in their vehicle too, and we would encourage everyone to get involved in making our journeys safer: https://www.devon-cornwall.police.uk/opsnap.