Safe38 campaign: 2022 is set to be a big year for the A38 in South East Cornwall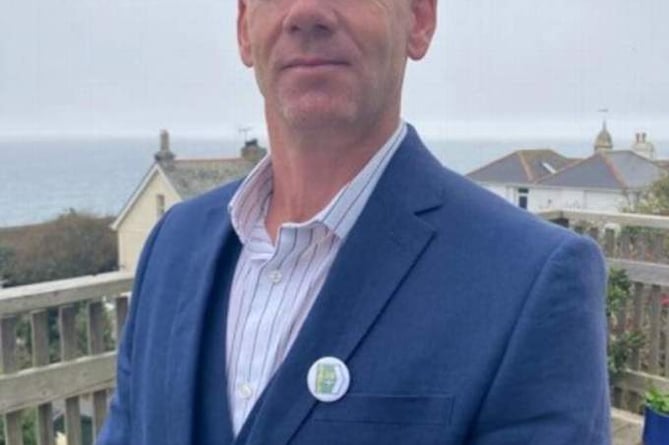 Safe38 campaign chairman James Millidge.
Subscribe newsletter
Subscribe to our email and get updates right in your inbox.
A HAPPY New Year from Safe38 and a look forward… writes Safe38 chairman James Millidge.
2021 was a busy year for the campaign for a safer A38 in South East Cornwall.
We have been delighted to see progress made on some of the short-term safety interventions along the route with surface treatments, average speed cameras, vegetation clearance, increased enforcement and other safety initiatives all delivered with more to come in 2022.
In due course it will be possible for the incident data to be analysed to see if there has been a proven reduction in incidents along the A38 as anecdotally, many of our supporters have said that especially the Glynn Valley 'feels' safer, and driver behaviour improved no doubt in part due to the average speed cameras.
We were delighted and thankful for the Prime Minister's intervention to move the Menheniot junction scheme forward on request of our MP Sheryll Murray.
Her support in pushing for improvements on the A38 is critical due to it being managed by the Department of Transport as part of the Strategic Road Network.
The details of potential improvements at this junction should come forth during 2022 so keep your eyes peeled for developments here.
In 2021 we declared a 'Road Safety Emergency' on the A38.
Safe38 remains hugely disappointed that the economic value of the RIS3 (Road Investment Strategy) pipeline scheme is not being considered as part of the Carkeel to Trerulefoot safety package. Due to flawed traffic modelling that is being used, the 'ideal solution' (in the opinion of National Highways engineers) of an offline 'dual' carriageway for this section as planned in the 1990s cannot be included. This is due to the narrow way the project is defined by The Department of Transport as purely a safety package.
Sections of offline 'single' carriageway might be considered but South East Cornwall looks set to miss out on the level of infrastructure investment the area needs to save the most amount of lives and secure livelihoods for generations to come.
Liskeard, Looe and Saltash Town Councils, along with some Parish Councils, all joined our call in declaring a Road Safety Emergency, and it is clear there needs to be political will on a national level, too, in order to invest to the fullest extent in South East Cornwall.
We would therefore encourage anyone who is concerned about this issue to write to our MP to ask her to lobby the Secretary of State for the Department of Transport to get the scope of the project redefined so that the economic value of any such scheme can be included, helping us to get the safest and ideal package for this stretch of road now.
If we miss this round of funding we look set to have to live with an inferior road for decades to come.
So, 2022 is set to be a big year for the A38 in South East Cornwall. We expect National Highways to deliver a non-statutory consultation on proposals for major improvements from Carkeel to Trerulefoot at some point in 2022. When that happens we will need to see as many people as possible get involved so we all have a say on what we believe should be delivered.
Our collective voices are needed now more than ever so that South East Cornwall benefits from in-vestment that will last generations into the future rather than suffering the fate of an unsatisfactory sticking plaster approach.