Pools can save NHS millions says Swim England
Thursday 21st October 2021 3:00 pm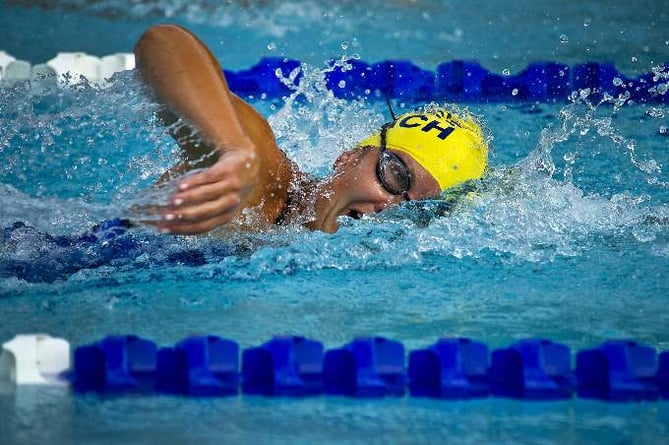 Subscribe newsletter
Subscribe to our email and get updates right in your inbox.
SWIMMING pools could save the NHS in Cornwall up to £3m a year, says Swim England.
The national body has said that it supports calls for leisure services to be a statutory requirement for local councils, to ensure swimming pools stay open.
Swim England says it's concerned about the number of swimming pools under threat of closure such as the ones in Cornwall currently under review.
Cornwall Council is carrying out consultation over the possible closure of leisure centres in Falmouth, Launceston, Saltash and Wadebridge as well as the hydrotherapy pool in St Austell.
Swim England has recently stated that up to 2,000 pools across the country could be lost by 2030, a reduction of 40%. It's calling on the government to provide more funding for leisure services.
Philip Brownlie, head of public affairs at Swim England, said that the situation in Cornwall was similar to that elsewhere in the country.
He said: "What it is all about is there was an explosion of pool building in the '60s, '70s and '80s and those pools are now coming to the end of their natural life.
"But there has not been enough investment in those facilities which are now costly to run and we have not been building enough new facilities to replace those which are coming to the end of their life.
"The pandemic has also played a role and had an impact on services but there would have been a shortage of facilities anyway, without covid.
"We would support leisure services being made a statutory service for local councils and the government. The figures show that statutory services have had less cuts then discretionary services and this would be a way of protecting our facilities. But that doesn't solve the problem.
"The main problem has been inadequate investment. We are calling on the Government to invest £1billion in leisure facilities across the country."
Mr Brownlie said that the Cornwall Council review was saying there should be a 25m pool within a 30-minute drive of people in Cornwall.
He said that this was fine as a principle but said that lack of good transport links to those facilities could have a major impact.
And he warned that there was no one size fits all model which could be used to provide leisure services.
Swim England has also been highlighting the health benefits of swimming and having good swimming pools and that it could save the NHS millions every year.
Mr Brownlie said that a Value of Swimming report found that good facilities can save the NHS £350m a year and in Cornwall it could be as much as £3m a year.
"People being able to stay active and healthy is really important and it would make sense to invest in leisure services to reduce the long-term impact on health services."
And there is also a need to ensure facilities are available to keep up success in swimming on the international stage.
Mr Brownlie said: "Watching the athletes in Tokyo we could all be proud of what they did. We had great success in the pool and we want to build on that – we can't do that without swimming pools. Every part of the country should have good access to pool facilities."