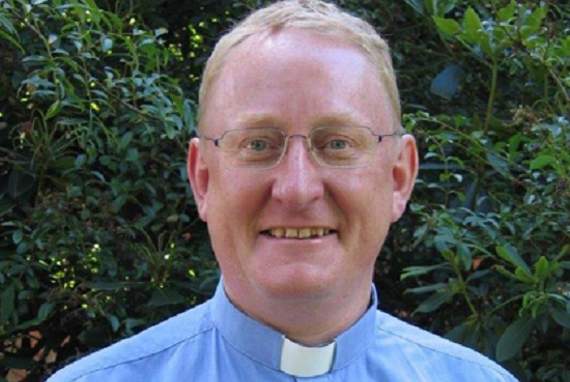 Subscribe newsletter
Subscribe to our email and get updates right in your inbox.
An Easter message from the Rt Rev Dr Chris Goldsmith, Bishop of St Germans:
RECENTLY it seems to have become increasingly difficult to separate the foolish and fake news from the wise and true – and not just on April 1!
But this year Easter Sunday actually falls on April Fools' Day.
Interestingly, when writing to some of the first Christians in the city of Corinth, the apostle Paul acknowledged that the death and resurrection of Jesus Christ can appear to many as foolish and irrelevant – so nothing new there, then.
And yet, at the heart of the Christian Good News is the incredible claim that when Jesus died, He put all of us who trust him right there with God.
It is as if His arms, outstretched on the cross, held God in one hand and us in his other, and by giving up his life for us all He drew us together.
It may seem foolish, but surely the real questions are: 'Is it true?' and 'Can it be real?'
To that I would say that this is the lived experience of millions and millions of people across the globe and down the ages.
I and many others find amazing forgiveness, peace and purpose when the gift of God in Jesus Christ is recognised and taken on board.
More evidence comes from the resurrection of Jesus, which we celebrate joyfully once again on Easter Sunday.
To some it may sound like an April Fools' prank, but just stop and think about it.
The disciples who claimed to have met the risen Jesus – and there were hundreds of them – spread this good news far and wide, even though this led to persecution and death for many of them – surely not something you would do for a lie or prank.
Moreover, those with the most vested interests in putting a stop to this dangerous nonsense were unable to produce the body of the man they had killed.
We don't, of course, have all the answers worked out about life and death and resurrection; but the truth is, once we dare to put ourselves in God's hands, we discover for ourselves how wise and powerful the simple message of Jesus is in our lives: changing us, motivating us, bringing out the best in us and dealing with the worst!
Here is the man who showed us how to love God, other people and ourselves.
So this year, get in on the April Fools 'joke' and join others to celebrate the love and the life of Jesus Christ, the man who would not stay dead.
Comments
To leave a comment you need to create an account. |
All comments 0