Out of the blue bank closure shocks town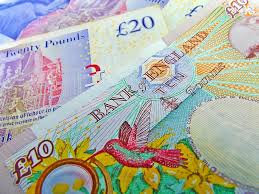 Subscribe newsletter
Subscribe to our email and get updates right in your inbox.
LOOE is set to lose its last mortar bank after Lloyds Bank announced their plan to close the branch at the start of next year.
Lloyds have announced that their branch in Looe is due to close its doors on January 25, 2023. This decision was made following the admission by the company that "75% of customers are already using other branches in the local areas such as our Liskeard branch."
Following this closure, Looe will be left without a physical bank, forcing its residents to go elsewhere for their banking needs. When speaking to the Cornish Times, a spokesperson for Lloyds Banks said: "Our customers have more choice than ever in how to bank with us, and fewer customers are visiting our Looe branch in recent years. The branch will be closing at the end of January but a new Banking Hub, which can be used by customers of all the main banks, has been recommended for the town."
Mayor of the town, Cllr Edwina Hannaford, has expressed her concerns regarding this decision. Cllr Hannaford said: "This news came out of the blue with no consultation with customers, businesses, or elected representative so Lloyds could include possible impacts of this decision and work with us on mitigation options. There are cash businesses in the town who just cannot go digital.
"There are two amusement arcades and boating businesses who just don't have the internet connections to accommodate cashless. There is also the reliability issue of our internet connection to take card payments. Businesses worry this may deter people from visiting Looe and inconvenience businesses if they must travel to Liskeard to pay in cash."
Cllr Hannaford is also sceptical of the data the company have provided, worried that pandemic numbers have been used within analysis of the bank.
"I believe their data is flawed as they have taken the last four years of footfall data when we know that Looe was closed for many months because of pandemic lockdowns. As a tourist resort, the footfall over the last two years has been significantly reduced. This needs to be factored in," she said. "I also worry about the elderly, infirm or disabled. The next nearest bank is over seven miles away in Liskeard. With the cost to travel, this is an issue with limited bus services available. For me, using contactless or online is not a problem but it is for others."
Cllr Hannaford is not the only one who is worried about the prospect of the town losing its last bank, one resident said: "Not long ago there was Barclays, HSBC and Lloyds in Looe. Now there is only one. I often used the Barclays if I was on a trip out with my children but now have to travel to Liskeard or use Internet banking. If this one closes how are the small businesses in Looe going to bank.
"There are a lot of senior people living in Looe who depend on banks as they don't do Internet banking as well as holidaymakers. Not everyone has transport to travel to Liskeard for a bank. If Lloyds closes there will be no cash machine in East Looe as the Post Office is now a fudge shop. The PO is not open 24 hours for service or cash withdrawals."
Another resident added: "Nobody in Looe is going to be using Lloyds in Liskeard, now or in the future. Absolutely disgusting that the only bank left in Looe is closing, we've been told we can use the Post Office. Have you seen the queues just to buy a stamp practically every business in Looe has changed to Lloyds as all the other banks have closed, this is not acceptable."
These concerns have led to Cllr Hannaford taking action: "I have written to the CEO of Lloyds Bank, Mr Charlie Nunn, to come with managers to Looe for a town hall meeting so he can hear the impact on residents and visitors of this decision. We can then work together on finding mitigations. However, I really want Lloyds to reconsider their decision after hearing the implications of this closure on our community."
Comments
To leave a comment you need to create an account. |
All comments 0