MP Steve Double welcomes new Family Hub funding for Cornwall
Sunday 3rd April 2022 4:00 pm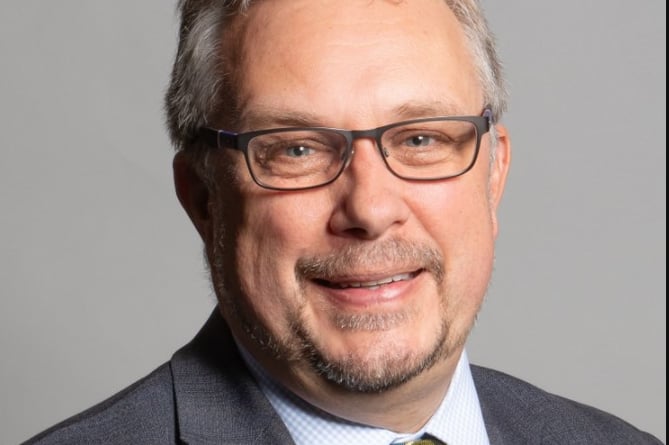 Steve Double, MP for St Austell and Newquay
(Picture: Richard Townshend/UK Parliament online )
Subscribe newsletter
Subscribe to our email and get updates right in your inbox.
ST Austell and Newquay MP Steve Double has welcomed the news that Cornwall will receive new family hub funding under Government plans to 'Level Up' access to childcare, mental health services, housing advice, and employment across England.
As part of the Government's plans to support vulnerable children and families, 75 councils across the country will receive a share of £302 million to build a new network of family hubs. This new funding is delivering on the Conservative Party's manifesto commitment to boost the Family Hubs and Start for Life programme.
In addition, 300,000 vulnerable families will also receive targeted support from a dedicated keyworker to overcome challenges at the earliest stage – preventing them from being caught up in the social care system and helping parents and children to stay together safely.
The Government is backing the Supporting Families programme with £700 million in funding over the next three years. Statistics suggest that young people who go through the programme are 38 per cent less likely to end up in prison and 32 per cent less likely to be taken into care.
To help vulnerable young people leaving care make the transition to living independently, the Conservative Government is investing over £172 million over three years to support them to stay near their foster families or children's home.
Extra services and advice will be provided to help young people leaving care to fulfil their potential. Councils will also be supported with an extra £3.2 million in 2022-23 to prevent care leavers from sleeping rough.
Steve Double said: "It is vital that families across England have access to the same high quality services to support them and their children's development, wherever they live.
"I welcome new family hub funding from the Conservative Government, as part of their £302 million Start for Life investment – delivering our manifesto commitment and improving local access to childcare, mental health services, housing advice and employment, for families who need them most."
"By ensuring vulnerable families and young people leaving care can access key support services in one place, we are helping to end the postcode lottery that too many of them face as we build back fairer."
Also commenting, Education Secretary Nadhim Zahawi said: "If we are to level up outcomes for children facing the biggest challenges, this needs to start at home. Being part of a stable, loving family gives a child an early advantage, which is why we are investing so significantly in helping every family to access the vital services that help them and their children thrive.
"Family Hubs offer localised early help and intervention, from early years support to counselling or parenting classes, all of which can make a transformative difference in the lives of parents and carers who may not have a support network."
"We also have a responsibility to protect young people leaving care, to play our role fully as their corporate parent when their birth parents are unable. This funding will provide them with personal support and guidance as they embark on adult life and contribute fully to their own communities."
Comments
To leave a comment you need to create an account. |
All comments 0