Crew members from Liskeard Community Fire Station complete two fundraising challenges to raise money for charity. 
The first of these two challenges was in commemoration of the UK Fire Fighters Charity's 80th birthday. 
Liskeard's on call fire fighters walked 38 miles of the Cornish Smugglers way in two days. 
The Smugglers Way begins at Boscastle, on the North Cornish coast, and finishes in Looe on the South Cornish coast. The strenuous walk takes in some of Cornwall's most beautiful landmarks including Rough Tor, Bronn Wennili (Brown Willy), Jamaica Inn and Dozmary Pool. 
 The crew took on the challenge to raise money for the Fire Fighters Charity who provide specialist lifelong support for members of the UK's fire services community and their families – raising £844 so far.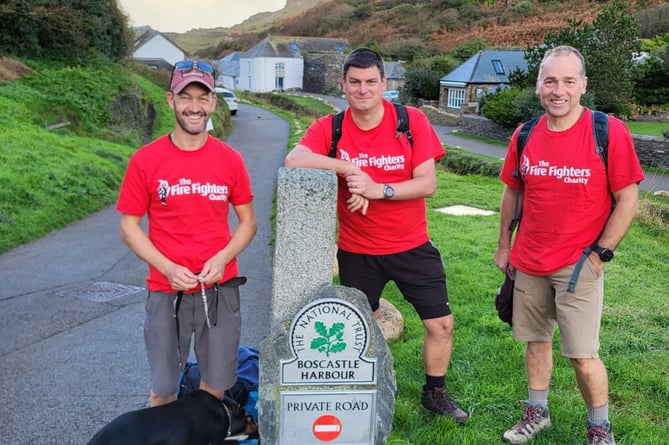 FF Ben Hillier , SM Jamie Coleflax, WM Mark Blatchford and James Clough (not pictured) completed the Smugglers Way
( )
The second challenge saw, FF Graham Smith and CM Matt Bullen cycling to every fire station in Cornwall over four days raising over £2800, cycling 315 miles and climbing over 28,000 ft of Cornish hill.