GLL and Council questioned at online meeting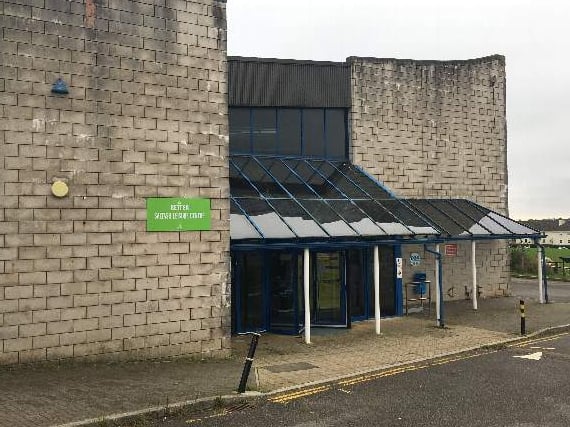 Subscribe newsletter
Subscribe to our email and get updates right in your inbox.
OPERATOR GLL has been accused of not doing enough to get people back into Saltash Leisure Centre after the pandemic.
The centre, along with Wadebridge, Launceston and Falmouth, is under threat of closure next spring 'unless a sustainable alternative comes forward', says Cornwall Council.
GLL (which operates in Cornwall under the name BETTER) has issued a 'major change notice' to the local authority that it proposes to close the centres, if a significant subsidy is not provided to prop up what it says are the 'least performing centres in the portfolio'.
The Saltash centre had made losses of £191k in 2019, said head of service James Curry, £320k in 2020, would lose around £160k in this calendar year, and a forecast £140k in 2022. It would need to around double its membership in order to become viable under the current model, he said.
Cornwall Council says that the operator would not be in breach of its contract with the local authority by making the proposed closures.
An online meeting last night (Wed 13 October) was attended by around 50 people, including members of the public and Saltash Town and Cornwall Councillors
The purpose of the meeting, hosted by Cornwall Council, was to give more detail about the proposed changes to leisure provision in the county, including the potential closures, and to give the public the chance to ask questions.
Lead officer for the Leisure Consultation Julie Zessimedes, who in her usual role is head of library services, reiterated from the outset that Cornwall Council does not have a statutory obligation to provide leisure; that no subsidy can be provided; that budgets would be extremely tight and that the Council would have to focus on Adult Social Care and Children's Services; but that the Council's vision is to "ensure that everyone in the county has access to leisure facilities".
Ms Zessimedes was keen to stress that all options were on the table, and that the centre's closure was not a given. She said that some interesting conversations had already taken place with groups who might potentially work up a business case and that "we think there's really good potential in Saltash to find a really viable solution".
Questions from local people were addressed by the Cornwall Council officers, GLL head of service for Cornwall James Curry and regional director Jamie Coleshill.
Key feelings and points got across at the meeting were that: the closure of the centre would have a serious negative impact; more than six months was needed to allow for recovery out of the pandemic and for potential alternatives to be explored and put into place; swimming lessons for local schools, which are a statutory requirement, would be made very difficult if not impossible by a closure; leisure centres were vital for public health and wellbeing; and asking people to travel by car to other centres would be contrary to the Council's climate aims.
Saltash Councillor Martin Worth said it was important to 'talk up the centre rather than talk it down'. He felt that BETTER should have put banners on buses and in the town and more information on social media to promote membership. He added that if every person who is currently a member recruited one more, the situation could be eased.GLL's representatives said that various new, more affordable membership options had been introduced and that these had been promoted on social media and through the centres.
A consultation is currently under way and will be open until October 31, and around 2600 people in Cornwall have completed it so far.
After a question from Saltash Councillor Richard Bickford, it was clarified that, following the consultation, Cornwall Council could tell GLL that closing the centre was not an option.
Responses from the consultation, and feedback from the various meetings taking place, would shape a comprehensive impact assessment, and a report with recommendations for each of the four centres will go to Cornwall Council's cabinet in December, said Ms Zessimedes.
You'll find more on the detail from this meeting and further updates on the leisure centre situation in Cornwall in the next edition of The Cornish Times