MP welcomes Cornwall's role in Government 'levelling-up' education initiative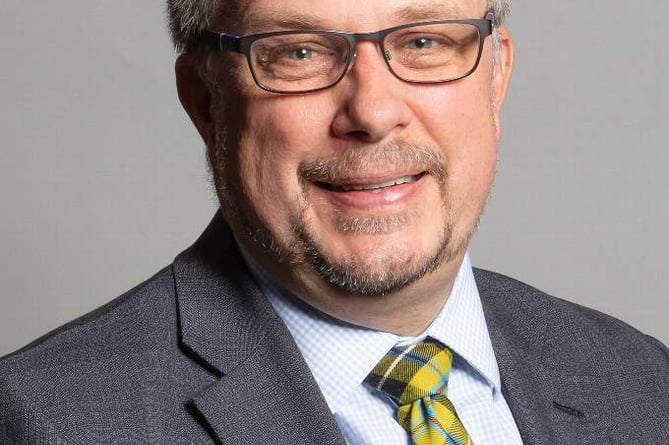 Steve Double, MP for St Austell and Newquay, has welcomed the Government making Cornwall one of the areas involved in the new education initiative.
()
Subscribe newsletter
Subscribe to our email and get updates right in your inbox.
A CORNISH MP has welcomed the news that Cornwall is to be at the heart of the Government's levelling-up plans after being named as a new Education Investment Area (EIA).
Steve Double, MP for St Austell and Newquay, has welcomed the announcement that Cornwall has been named as one of 55 new EIAs in an initiative aimed at improving pupils' results and opportunities.
The plans being published today (Wednesday) will identify cold spots of the country, such as Cornwall, where school outcomes are the weakest, in order to target investment, support and action that help children from all backgrounds and areas to succeed at the very highest levels.
Steve Double said: "I am absolutely delighted that the Government has recognised Cornwall as being one of the EIAs and I will work closely with colleagues and Cornwall Council to ensure that this funding is targeted at those who need it most."
The aim is that the Department for Education will offer retention payments to help schools in Cornwall keep the best teachers in the highest priority subjects.
Cornwall will be prioritised as a location for new specialist sixth form free schools where there is limited provision to ensure talented children from disadvantaged backgrounds have access to the highest standard of education this country offers.
Schools in EIAs that have been judged less than 'Good' in successive Ofsted inspections could be moved into strong multi-academy trusts, to attract more support and the best teachers. This will be subject to a consultation in the spring.
A new Future Skills Unit will also be set up to look at the data and evidence of where skills gaps exist and in what industries.
Thousands more adults will also be able to access free, flexible training and get the skills needed to secure careers in sectors including green, digital and construction as part of up to an additional £550 million boost to expand the popular Skills Bootcamps across the country.
In addition, children and young people with special educational needs and disabilities (SEND), their families and caregivers will be better supported with respite care and internship opportunities. Councils will be funded £30 million for the next three years to set up more than 10,000 additional respite placements.
The Government plans will set a new national mission to ensure that 90 per cent of children leaving primary school in England are reaching the expected standard in reading, writing, and maths by 2030. In 2019, just 65 per cent of pupils met all three standards, with the proportion substantially varying across the country.
Education Secretary Nadhim Zahawi said: "The most valuable resource on the planet is the human resource. Investing in people to get on in life and receive the best possible education is core to the mission of this Government, and we are determined to help people gain the knowledge and skills needed to unleash their potential.
"This White Paper sets out our blueprint for putting skills, schools and families at the heart of levelling up. It focuses on putting great schools in every part of the country, training that sets you up for success in a high-skilled, well-paid career and ensuring no one misses out on opportunities simply because of where they live or their family background."