Councils urged to sign 'motion for the ocean'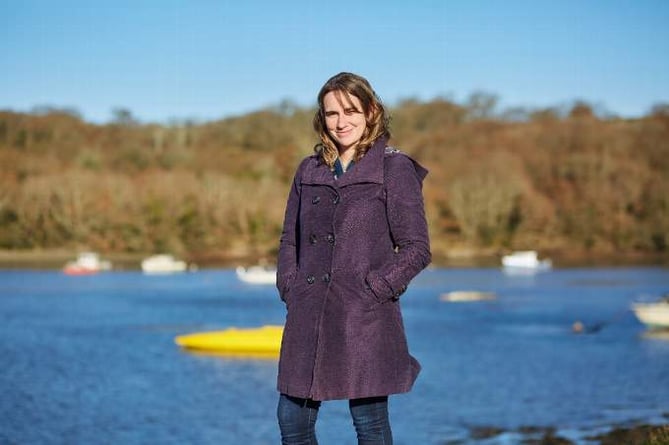 DR Pamela Buchan, one of the authors of the 'Ocean Recovery Declaration'. Photo by Taylor Harford
Subscribe newsletter
Subscribe to our email and get updates right in your inbox.
UK councils are being urged to follow Plymouth's lead and sign a "motion for the ocean".
The team behind the project have created a model for councils to adapt and embrace, in the hope of creating a movement similar to that seen with climate emergency declarations.
University of Exeter researcher and Plymouth city councillor Dr Pamela Buchan said: "The need for ocean recovery to mitigate some of the worst impacts of the climate emergency and support the wellbeing and prosperity of coastal communities is urgent.
"For too long, the ocean has been side-lined in climate debates and taken for granted by our island nation, but people and politicians are beginning to understand that we can't mitigate the impacts of climate change without addressing how we use and manage our coastal and ocean environments."
Plymouth City Council and Falmouth Town Council have been among the first in the country to pass the motion.
The document embraces the "source-to-sea" approach, highlighting the direct connection that we all have to the sea through rivers and drainage, and the important impact of land-based carbon emissions on ocean health. This makes the motion relevant to all councils, even those inland.
The Ocean Recovery Declaration Motion contains the following pledges:
• That local councils consider the ocean when making decisions, particularly around budgets, planning, skills and regeneration.
• Ensure that industries linked to the sea, such as fishing, marine technology, renewable energy and aquaculture, continue to develop in a sustainable and equitable way.
• Invest in the ocean as part of their climate action plans
• Request that central government do everything within their power to put the ocean into net recovery by 2030.
• Ensure that all pupils have a first-hand experience of the ocean before leaving primary school.
• Support and promote sustainable and equitable access to the ocean through physical and digital experiences.