Council purchases wildlife haven land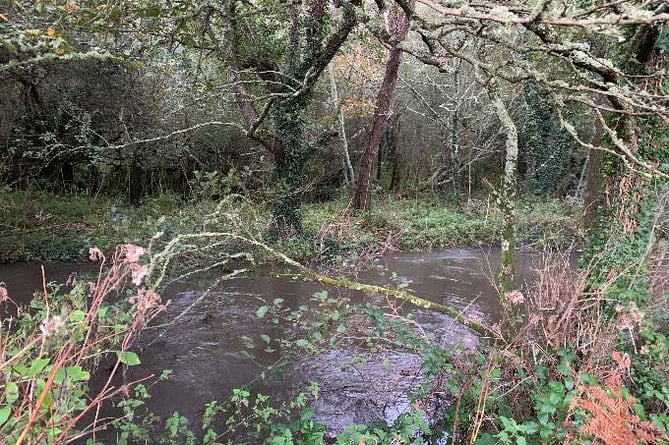 Part of the land that has been purchased
Subscribe newsletter
Subscribe to our email and get updates right in your inbox.
A PARISH Council has been successful in purchasing a piece of land they say provides a haven for wildlife.
Deviock Parish Council raised more than £25,000 at short notice to bid at auction for land next to the Seaton Valley Country Park.
The council said that, as well as its status as woodland, the 4.77 acre site was important for flood mitigation, and provided habitat for several protected species.
Members of the council and community had some unexpected extra time to raise funds, after a delay in the preparation of legal documents led to the auction being put back by seven days.
The auction, being run by Stags, was due to take place today (Thursday), but the council have announced that a pre-auction offer has enabled the land to be purchased.
A statement issued by the council today said: "Deviock Parish Council is pleased to announce that its pre-auction offer to secure this land has been accepted and that contracts were exchanged today.
"This was only possible as a result of the extraordinary response to our public fundraising campaign which, together with our land acquisition budget, took us over the line ahead of a competitive auction.
"Thank you to all who have contributed so generously, and to our partners who responded rapidly and effectively to support the remarkable efforts of Parish Councillors on the ground here.
"It is less than two weeks since we set out to secure this land and I am delighted that it is now protected for the benefit of residents, visitors and future generations.
"We look forward to working with Cornwall Wildlife Trust and other supporters on a sustainable, long-term management plan for this habitat and its wildlife."