Two vehicle fires in one morning on A38 at Landrake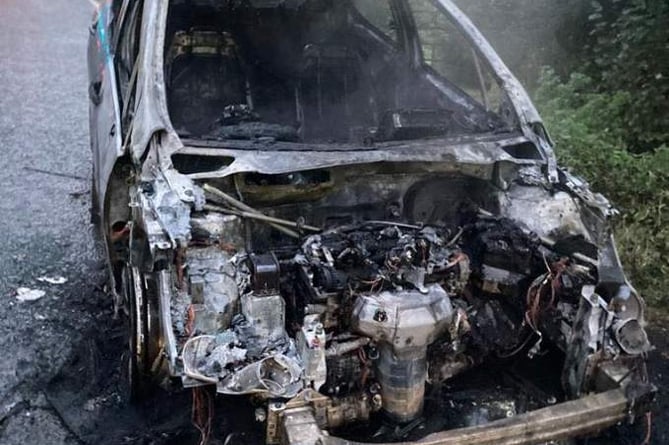 The burnt-out car from the first incident near Landrake, as posted on the Saltash Community Fire Station Facebook page.
Subscribe newsletter
Subscribe to our email and get updates right in your inbox.
There were two vehicle fire incidents that had to be dealt with on the A38 near Landrake this morning.
The first incident, reported on the Saltash Community Fire Station Facebook page, saw one fire pump being mobilised at 6.44am to deal with a car fire at a point on the major road just before, ie east of, Landrake.
The firefighters say that in putting out this fire they used two set of breathing apparatus and two hose reel jets - but their picture on the Facebook post shows that the vehicle was comprehensively burnt out in the blaze.
However, their post also notes: "This was also the first drive to an incident for Firefighter Clapham who has just passed his ERD course."
Later in the morning, at 10.37am, Devon and Cornwall Police's INRIX traffic watch page reported that the A38 eastbound had now been cleared and emergency repairs had been completed after an earlier lorry fire at West Lane, Landrake. It noted that the eastbound side of the A38 had been partially blocked for a time while the emergency road repairs were under way and recorded the source of information as National Highways South West and INRIX speed sensors.