Dog's owner knew of dangers, says coroner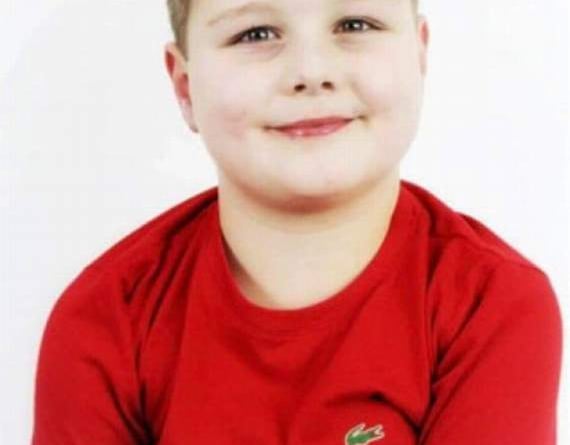 Frankie MacRitchie, who was tragically killed by a 45 kilo dog
()
Subscribe newsletter
Subscribe to our email and get updates right in your inbox.
Following the tragic death of nine year old boy, Frankie MacRitchie, after a vicious dog attack, the coroner said the dog's owner Sadie Totterdell breached her duty because she knew that her 45 kilo dog had attacked and bitten another child and threatened a woman, writes Nick Irving.
Yesterday (Friday) senior coroner Andrew Cox said the police spoke to Totterdell about the 2016 incident involving the woman and the mother of the injured boy spoke to Totterdell herself in 2018.
He said Frankie's mother Tawnee Willis had not known about those earlier incidents.
He said Totterdell told Willis that 'Winny loved children' and it was safe for him to be left with Frankie.
The coroner said: "That was a serious error of judgement, a serious mistake."
He said it was not a case of unlawful killing and it would cause offence to the family to return an accidental death conclusion.
So he recorded a narrative conclusion saying: "While left unsupervised he was attacked by a friend's dog and suffered fatal injuries. He died in the caravan in the early hours of 13th April 2019. He died from the injuries inflicted in a dog attack."
The coroner said he would write to the police about the previous incidents involving this dog to check their systems are now robust enough to deal with a dog in similar circumstances in the future, saying 'steps could have been taken earlier to avoid this tragic outcome'.
Frankie had asked his drink and drug affected mum if Winston the dog could stay with him in their caravan after the dog followed her when she checked on her son around 3am.
The dog attacked the boy in the time between then and sometime after 4am when his mum discovered his bloodied and lifeless body on the kitchen floor in the caravan.
The nine year old suffered 54 wounds to his head, neck, face, chest, back, leg and had defensive wounds to his arm as he tried to ward off the brutal attack. He died from blood loss caused by multiple dog bites.
The officer in the case, Detective Constable Alison Brooks, told the inquest Winston was not classified as a dangerous dog under the Dangerous Dog legislation.
But she said there had been at least two previous incidents when Winston had been involved in attacks in Plymouth, Devon, in 2016 and 2018.
In August 2018 a boy playing with Winny was blowing up a balloon when the dog bit his ear and he needed hospital treatment.
Two years earlier a woman was unable to get out of her car because Winston had got out and was baring his teeth and chomping at her car window. She was so scared she rang her husband who came out of their home and the dog went for him at their gate.
She said Frankie's Playstation last updated at 3.53am on the morning he was killed - he was discovered by his mother after 4am.
When his mum Tawnee Willis and the dog owner Sadie Totterdell were jailed at Truro Crown Court in June 2020, Judge Simon Carr said: "To leave a dog and a nine year old child - not his dog or the family's dog - was the height of folly.
"We will never know what actually happened in that caravan. Did Frankie do something to upset the dog or did the dog get angry for another reason?"
Comments
To leave a comment you need to create an account. |
All comments 0