24 hour alcohol licence granted at garage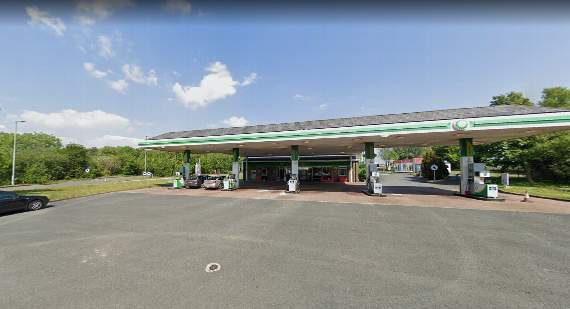 The garage on the outskirts of Saltash where a 24 hour alcohol licence has been granted
()
Subscribe newsletter
Subscribe to our email and get updates right in your inbox.
A SERVICE station has been given permission to sell alcohol 24 hours a day, despite concerns that it could encourage "continuous drinking".
The Moto Service Station in Saltash had applied to Cornwall Council to vary its current licence so that it could sell booze around the clock.
There was one objection to the application from Saltash Town Council which said it was concerned about the impact it could have on a nearby housing development.
Town councillor Brenda Samuels told councillors: "We believe that alcohol being available 24/7 at this particular premises is not acceptable."
She said that the service station was already able to sell alcohol from 7am to 11pm and said that it was "very close" to the busy A38 and could promote the wrong image for Saltash.
Cllr Samuels said: "It is right next door to the housing development that has just started. There are family houses on the development. We don't want to condone underage drinking and behaviour that may prevail.
"It is the council's view that particular development there is the gateway to Cornwall. We don't want to diminish the impact of that development with any unruly behaviour in the area."
A solicitor acting on behalf of Moto, Mr Burnett, said that the town council had not provided any evidence to support their claims and said that the town council had made "very serious allegations".
Mark Slatter, the general manager of the service station, said that there had never been any incidents at the premises due to the sale of alcohol.
Mr Slatter, who has worked for the company for 35 years, said: "At Saltash the vast majority of customers are there to buy fuel and will enter the store to buy other items. Alcohol accounts for only 2% of our sales in the shop."
Mr Slatter said that customers would make purchases and then get back into their vehicles and drive away.
He said: "Never in my 35 years have I seen a customer purchase alcohol, walk out onto the forecourt and then consume the alcohol."
Mr Slatter said that all staff are fully trained and would challenge any customers who did not look old enough to purchase alcohol.
He told councillors: "We take our licensing responsibilities really seriously."
Mr Slatter explained that the service station has a security system linked with a third party company which had a panic button for staff should they require it. This would give someone off site access to CCTV and the ability to speak to customers if required.
The licensing act sub-committee agreed to grant the licence as applied for, and said that while they noted the representations from the town council there was insufficient evidence that the application would have a negative impact on the licensing objectives.