Public Health team urges testing for STIs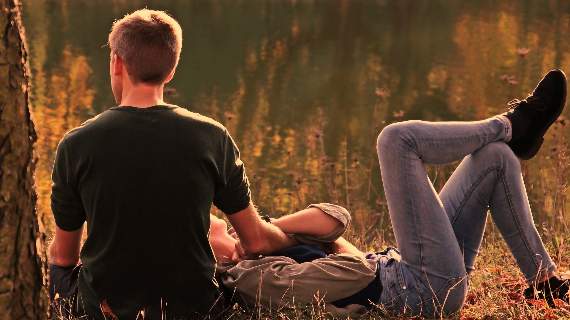 Subscribe newsletter
Subscribe to our email and get updates right in your inbox.
Sexually transmitted infections (STIs) may be going undetected during the pandemic, Cornwall's Public Health team has warned – and they say it could mean serious consequences for people's health in the long term.
A drop in the number of tests being taken has been reported in Cornwall and across the UK as a whole during the lockdowns – but prior to the pandemic, there had been an increase in new diagnoses of gonorrhoea and syphilis.
Syphilis rates are at a level not seen since the Second World War, said Public Health Advanced Practitioner for Cornwall Council, Lucy Walsh.
"Test, test, test is the message. If you have had unprotected sex in the last 12 months, please make the time to get yourself checked out. Sexual Health services have remained open throughout the pandemic and we would urge people to get themselves checked.
"Pre-pandemic there was a worrying upward trend in diagnoses of gonorrhoea and syphilis. Since 2015, gonorrhoea diagnoses have risen by 71% and syphilis rates are at levels not seen since World War Two across the UK – so it's more important than ever to get a sexual health MOT."
Most people with chlamydia will not have symptoms. It is therefore important to test regularly and especially when changing partners. Long term problems can include reduced fertility or an increased risk of ectopic pregnancy.
If left untreated, gonorrhoea, which often doesn't have any symptoms, can lead to reduced fertility or an increased risk of ectopic pregnancy. Syphilis can lead to serious complications to bones, skin, heart and the central nervous system.
Lucy said: "Our priority is to now get people tested for STIs. Although the lockdown restrictions were in place to protect all of us from Covid, you won't be judged – the important thing is to get tested."
Public Health Cornwall recommends you should test regularly as some infections may not present with any signs or symptoms at all.
Putting off going for a test could not only be detrimental to your health, but it could also affect your partner, spouse, boyfriend or girlfriend and lead to further infections.
The easiest way to get a test is to go online and add your details to request a test which is sent to your home from Brook our Cornwall sexual health service at https://www.sexualhealthcornwall.co.uk/
• Tests arrive the next working day in a plain envelope, sent via first class post.
• Kits include clear instructions and links to online videos to help you take your own samples
• Results will be sent to you within three days
• You can also get support via text or phone from SH:24's clinicians, seven days a week
Sexual Health Services in Cornwall are offered by Brook who are operating services by appointment-only; due to Covid restrictions they are not able to offer walk-ins at the moment. If you want to book an appointment to get help please call 0300 30 30 714 or for more information please visit https://www.sexualhealthcornwall.co.uk/.